Scarf and Toque Giveaway!
Sunday March 2, 2014
I am jumping right into another giveaway.
My last lucky fellow, Dennis, was so happy to win his book that it inspired me to do another!
There is a little boutique that I frequent in Toronto. If I want to add a little funk to my wardrobe I shop at poa studio.
Her items are all hand selected from Paris - it's no wonder why I love it.
The shop owner, Catherine, has so generously donated this fun scarf and toque set because winter will just not go away! These pieces were hand-knit in France and retail for $165.00.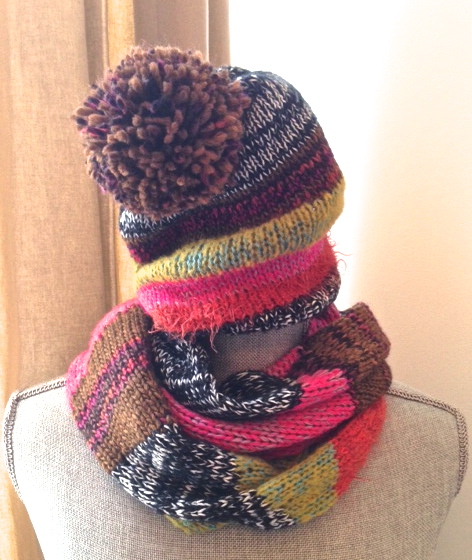 I had to try them on...BUT only for the "photo shoot" :). They are now nicely packed away awaiting their owner.
Enter your email address in the Email Notification box located in the Norma's Blog Latest News section and you could win this beautiful set.
If you are already a subscriber you will automatically be included in the draw, therefore, there is no need to re-subscribe.
The winner will be chosen on March 17th.
Bonne chance!