Paris Handbag Giveaway!
Saturday June 23, 2012
Update: Congratulations Maria from Moscow!!!
Kasia Dietz is a handbag designer based in Paris. Her bags are unique, fun, gorgeous and practical. She designs them, sews them (or used to, she is far too busy now) and models them!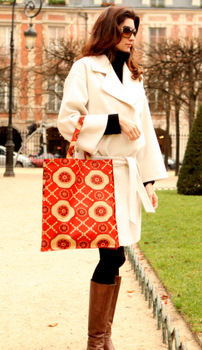 Enter your email address in the News Notification box located in the Norma's Blog section and you could own her very popular Red Vintage bag.
The winner will be chosen on July 18th.