Last Minute Surprises
Thursday March 10, 2016
My most recent post ended off by saying that since I didn't have a thing planned, 2016's travel adventures would most likely be last minute surprises. Just one day after posting that article I booked a trip to Morocco. Talk about "last minute surprises!"
I have always wanted to visit Morocco. When a friend living in Paris asked if I would be interested in meeting her in Marrakech for a mini holiday, I hopped on board – literally. Onto a plane and over the ocean to the land of spices I went.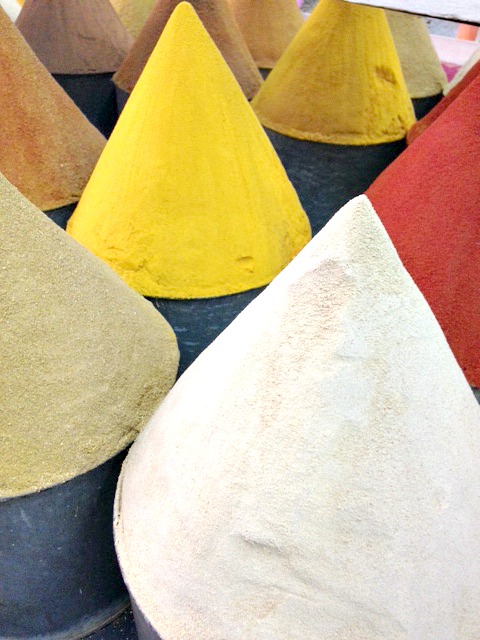 Flights don't usually work out last minute. At least I find they don't for me. However, this trip was meant to be, as everything fell into place pretty smoothly.
The smells of Marrakech are intoxicating! They hit you the moment the airplane door opens. While exiting the airplane, and then descending the steps onto the tarmac, I was smiling ear-to-ear because of the heavenly smell of spices. No kidding. I swear it. I would compare it to seeing the vibrant greens of Ireland. You don't really get it until you experience it firsthand.
The key inspiration behind the trip to Marrakech was to stay at the Peacock Pavilions, and of course to experience the culture and all of the other wonderful magic that comes along with visiting new places.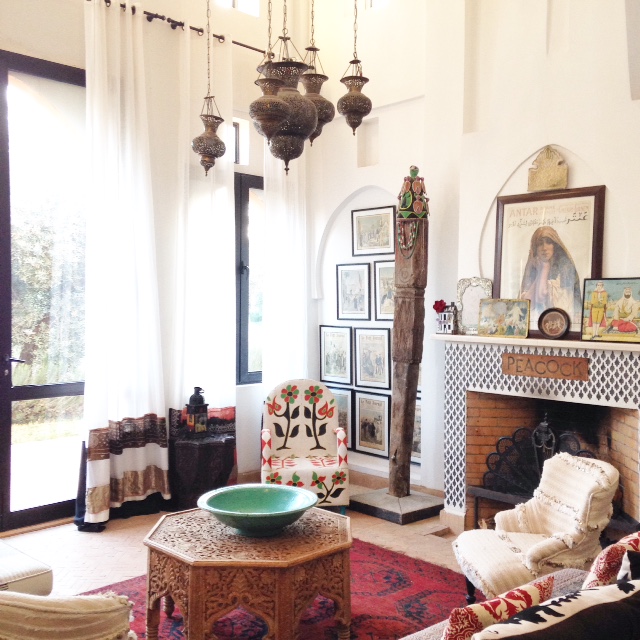 Peacock Pavilions is a glorious oasis co-run by a husband and wife team, Chris and Maryam. The property offers five bedrooms located in two spacious and beautifully decorated pavilions which surround a lovely pool.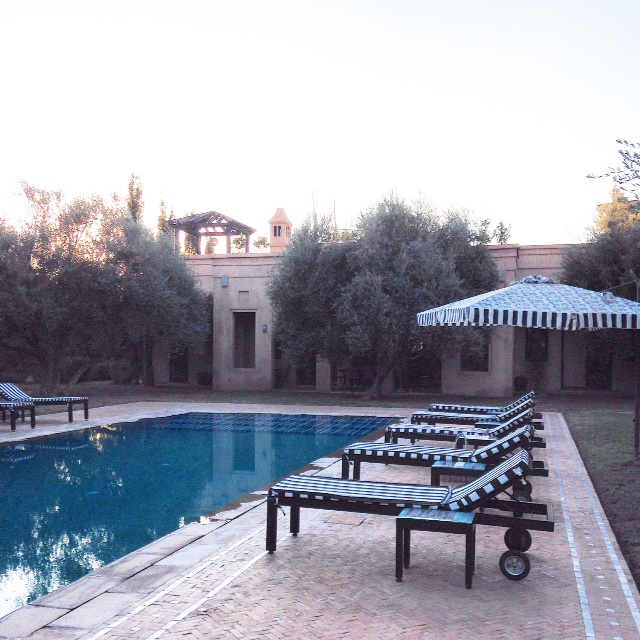 The retreat is approximately twenty minutes outside of Marrakech and set perfectly in a beautiful cluster of olive trees. The environment is calm, the food is excellent. Probably the best part was the peace and quiet it offered. This calm allows you to hear the most wonderful sounds, including the calls of a donkey, a rooster, peacocks, birds, pigeons, and my favourite, the Call to Prayer.
While in Marrakech I also had the pleasure of staying with Four Seasons. More on that, and the souks, later!