Highlights and Snippets - Looking Back at 2013
Sunday January 5, 2014
I love my frequent visits to Paris. However, leaving little Oscar behind in my husband's care always manages to stress me out...especially when I arrive home after work to find a stove burner full on, waiting for its pot. But there is no pot and there is no husband, just Oscar and a nice red flame: another narrow escape from potential disaster. Honestly!
Hôtel Prince de Galles in Paris closed its doors in February 2011 for a complete, top to bottom two-year renovation. The long awaited opening day was May 16th… the night I was staying!
My plan was to be their first guest. I really tried, but didn't quite make it. I had to settle for second.
It was exciting to be apart of their opening day. The media was present and the buzz was electrifying.
The official opening presentation took place in the lobby. All staff members were present, from the front desk personnel to waiters, house cleaning, and security. And the chefs, with their wonderful white, crisp aprons and very tall hats, all squeezed into the lobby. They were beaming. You could feel their pride.
Meanwhile, I was literally the only one sitting in the luxurious and beautifully furnished lounge, my waitress was constantly peeking in on me. "I'm fine. Honestly," I told her for the fourth time. "Go, enjoy this moment, it's wonderful and you should be there." And with her smiling eyes, she finally said, "Yes, OK!" and left me alone until it was finished.
Carina picked me up, Nikon and mini tripod in tow, at 11:45 p.m. sharp. I hopped into her car and the photo session began. So did battling drunken weirdos and nighttime flashers.
Yes, you read that correctly – flashers. OK, only one flasher. But that was really quite enough! Halfway into the evening, while shooting Square Gabriel-Pierné, we spotted Mr. Flasher. The second we realized what was going on we grabbed our equipment, which consisted of two ginormous cameras (Carina's), a serious tripod, (Carina's), a six-inch high mini tripod (mine), and a pocket camera (mine), and scrambled down the street, hollering "grosssss!!" with our red ponytails bopping in the wind. I will save you the disgusting details, but let's just say that Carina and I are forever changed. Yuck!
Prior to that distracting event, our first stop was Place de la Concorde. The two enormous monumental fountains, which date back to 1840, are usually swarmed with tourists. They endure thousands of flashes every day. Well, this time they were just ours.
A Suite at The Mandarin Oriental, Paris
I was graciously escorted to my room, a one-bedroom suite with a foyer, living area, walk in closet, large bathroom and bedroom with sliding doors leading to a balcony looking on to rue rue Saint-Honoré!!
There was a large bathtub and a walk-in shower to fit ten. Not kidding! OK, maybe four. The shower had so many spouts, hand held water sprayers and faucets coming at you in every direction, I wasn't sure what to do with what. But, I can tell you I probably have never been so shiny.
It took place in late July at my friend Lynne Knowlton's country home. The concept was to gather a small group of professional women to discuss the benefits of social media and the effect it has on their line of work. An excellent idea!
I am still trying to process the magic that transpired. It happened very quickly. The connection was almost instant. Sort of like when you meet Mr. Right. Within a few hours, I realized I had met eight Mrs. Rights.
Our discussions were informative, relaxed and inspirational… and there was constant laughter. An abundance of laughter. Have you ever experienced a head and neck ache from laughing too hard?
The effect the retreat had on me was life-altering. It was so positive and energizing that I immediately started to wonder if I could possibly recreate the same event in Paris: ten women in a comfortable and safe environment where we could share, collaborate and discuss the fascinating world of social media.
This photo journal is a collection of images taken during my husband Scott's 50th birthday trip: Four days in Paris, three days in the desert outside of Dubai, one day in Dubai, and six days in the Maldives.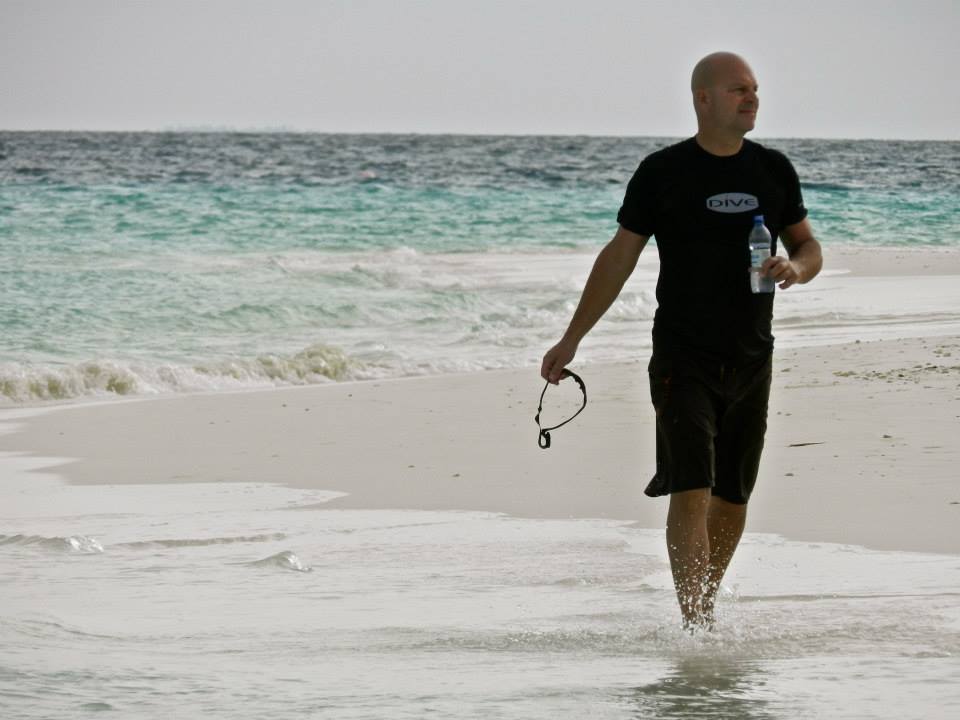 If that is not an amazing b-day gift, then I don't know what it is! Yes, kudos to moi....and, I am now officially broke.
On November 22nd my dream came true with the following announcement;
"In partnership with The Hotel Plaza Athénée, My Beautiful Paris founder Norma Thiessen and Paris based photographer Carina Okula are proud to announce EMBRACE - Paris 2014.
We will bring ten international women together to collaborate, share and brainstorm in all things related to the wonderful and crazy world of social media, EMBRACE is about empowering each other through positive peer support."
This incredible event will take place this July, and I cannot begin to describe how thrilled and grateful I am. Thank you Hotel Plaza Athénée for believing in our vision.
It was a beautiful way to end the year.
I am ready and excited for this new year and the challenges and adventures that lie ahead - bring 'em on!
I wish you and your loved ones health and lots of happiness in 2014.
Happy New Year!!
Norma