Dermalogica Giveaway: Part Two!!
Monday January 19, 2015
Update: Congratulations to Christine of Edinburgh, Scotland!
The items I carry in my make-up bag have changed considerably over the years.
From a pretty little pouch holding my Avon Hamburger lip gloss…
…to a much larger pouch filled with my Blistex for those seriously dry days, eye contour cream, and of course my I-can't-leave-home-without-it MAC Twig lipstick. They sit in my pouch alongside my beloved but severe-sounding Dermalogica products: antioxidant hydramist, ultracalming serum concentrate, multivitamin power firm lip balm, And who said aging wasn't fun?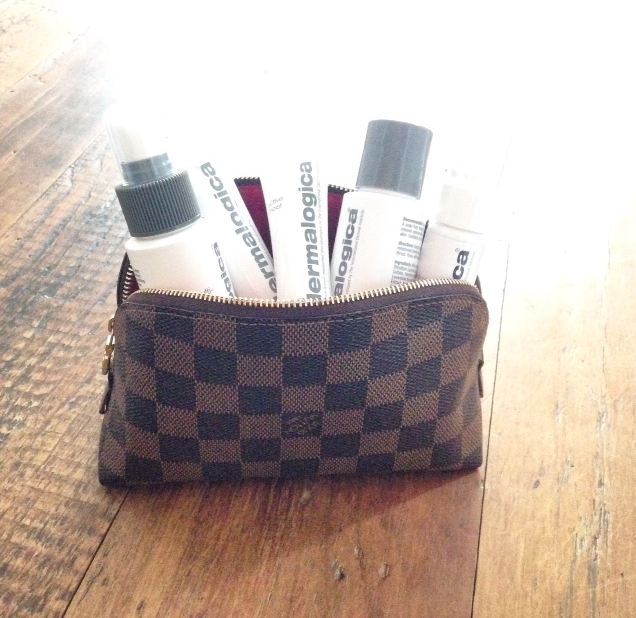 (I now feel like that girl in high school who wore far too much makeup and hair product, forced to schlep around the biggest purse you've ever seen. You know that girl! Every high school has one!)
I first discovered Dermalogica during the horribly depressing transition from little pouch to big pouch. "Multivitamin power firm lip balm" might not sound like a treat compared to "Avon Hamburger, and Chocolate Chip Cookie, lip gloss," but now that I use this line of beauty products, I don't think my face could do without.
The big news is that as a thank you to me for being such an addicted… ahem, devoted user, Dermalogica has offered to send one of my subscribers an amazing Age Smart package (image below) valued at approximately $200.00. Wow! One of you will soon be going from big pouch to huge pouch…
And as an added bonus, we will send the first 20 new subscribers a small gift!
Enter your email address in the Email Notification Box located in the 'Norma's Blog' section.
If you are already an email subscriber you will automatically be included in the draw, so there is no need to resubscribe.
The winner will be chosen on February 12th.
Bonne chance! Good luck!