Dermalogica Giveaway!
Friday May 2, 2014
What's your face ritual?
Mine consists of Dermalogica's Ultracalming Serum Concentrate and Skin Smoothing Cream, Dr Sebagh's Eye Contour Cream and SkinCeuticals' Serum 10: every morning, every night. The joys!
I used Crème de la Mer for years, and loved it. I still do; however, the price tag began to bother me a little so I looked for a replacement. A friend recommended an easier-on-the-wallet solution: Dermalogica. Now I can't imagine my skin without it.
If my face is looking tired, I go to Gee Beauty in Toronto.
My favourite treatment is their oxygen facial, aka Give Me Some Air. For $70 I look young again, or, at the very least, refreshed!
Stephanie, one of the super sweet Gee girls, has so generously donated a limited edition of Dermalogica favourites… because, let's face it, who doesn't want to feel gorgeous?
This limited edition set retails for $80.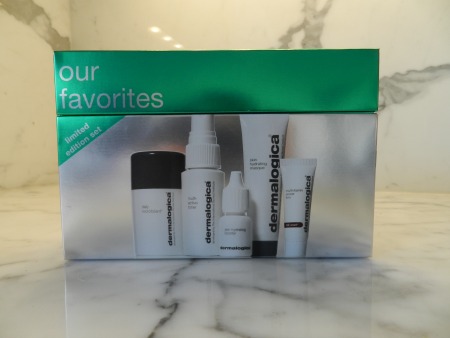 Enter your email address in the Email Notification box located in the 'Norma's Blog Latest News' section and you could win this wonderful gift.
If you are already an email subscriber you will automatically be included in the draw, so there is no need to resubscribe.
The winner will be chosen on May 30th, 2014.
Bonne chance!