Christmas in Paris!
Monday March 7, 2011
Having been to Paris so many times, I must say that the Christmas season is truly the most magical. This past year my husband and I spent an incredible three days in Paris over the Christmas holidays.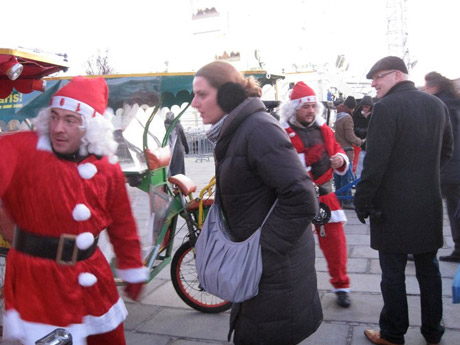 We landed mid-morning on Christmas Eve. Arriving at our hotel to find out that our room was not quite ready, we decided to part ways and purchase our stocking stuffers. Yes, we brought along our stockings to stuff in Paris. Why not! After hours of shopping the plan was to meet at my favourite boutique, Chanel, just for a look. Two glasses of pink Champagne later, I left with my Christmas gift! Ahhh!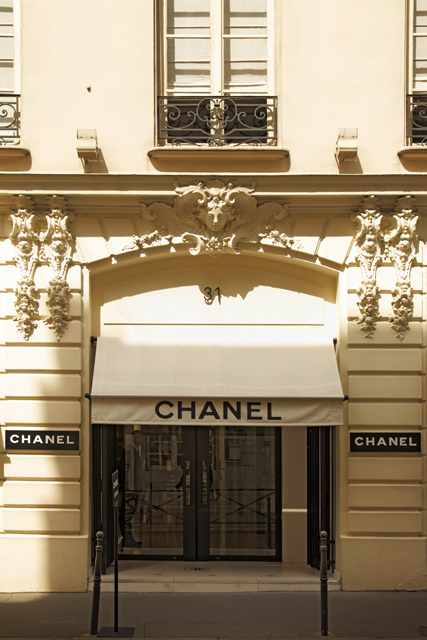 After shopping we dashed into Bar 228 at Le Meurice for a quick hot drink, which led to another in the piano bar at Hotel Crillon. Then, off to George V to celebrate an unforgettable Christmas Eve.
Christmas Day was like nothing I've experienced. Paris was so alive, yet peaceful and calm. Parisians were out in full force: there were people everywhere. It was a beautiful sunny day and although it was snowing, the temperature was perfect.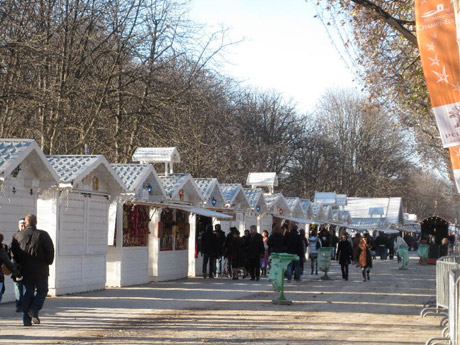 There are definitely things to do in Paris over the holidays. It's only on Christmas Day that you'll find museums, shops and restaurants closed. We took a ride on the ferris wheel and were shocked at the amazing views. I didn't realize just how high it was! Several outdoor markets are also open, along with a few skating rinks. And you mustn't forget all those gorgeous hotels offering up exceptional dining and very cozy bars on this special day.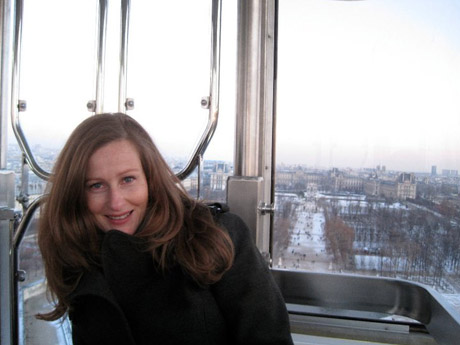 The Christmas lights and festive decorations alone made the trip worth it.
On our way home we were looking for an alternative to an airport hotel. I've stayed at the Sheraton before and it's expensive for what you get. I appreciate the convenience; however, when having to spend 24 hours in a hotel prior to a flight, the Sheraton wasn't the place I wanted to be. After a bit of googling I discovered Chateau Hotel Mont Royal in Chantilly. It's breathtakingly beautiful, situated in the middle of a forest, located only fifteen minutes from Charles de Gaulle airport and less expensive than the other surrounding hotels!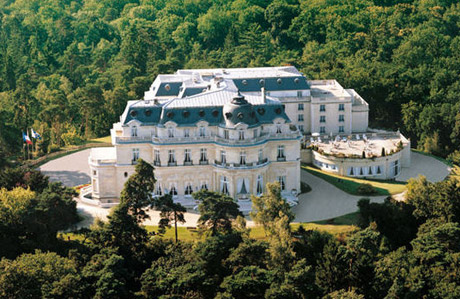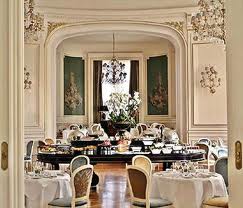 We booked a standard room, which was quite comfortable, roomy and had an amazing view of the forest. Our last evening was spent sitting in the lounge sipping wine by the fire. The buffet breakfast the next morning was not only delicious but served in the gorgeous old ballroom. All in all, it was perfect. Chateau Hotel Mont Royal is now my official airport hotel!