A Perfect Skin Care Routine
Friday March 8, 2019
I'm not sure how your winter is going, but ours here in Toronto has been extremely dry, snowy, rainy and freezing cold. My house has been covered in snow since last year…
… and there are the craziest and most fascinating ice formations on the waterfront. On our beach they have formed to at least 20-feet high.
Winter seems to be what we are all talking about, and it is making me appreciate my hydrating products a lot more!
That's why, immediately following the fun task of booking a flight to Paris, I open the Notes app on my iPhone and begin creating a shopping list – I jot down all of my must-haves from my preferred French brands.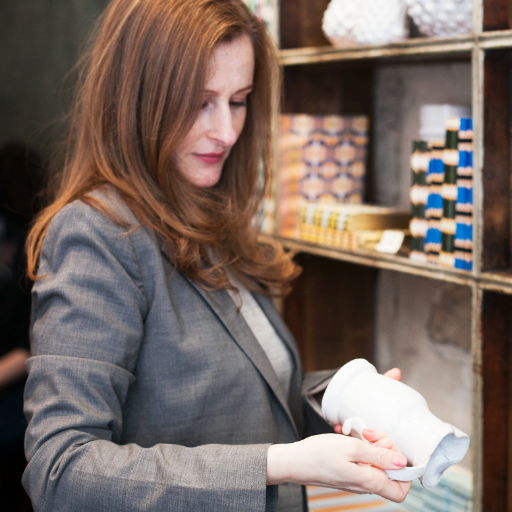 I next leave for Paris in mid-April. (This time I will be staying at two different hotels, as my quest for unique and precious hotels continues!)
By the time a Paris trip rolls around, I have usually run out, or am getting low, on all of my beauty products and am quite ready to stock up! This is why, after I land and check into my hotel, my first mission is to beeline to Florence, my cosmetic expert at Pharmacie Monge Sacré Cœur.
I discovered my favourite pharmacy one day while en route to Sacré Cœur. The pharmacy is not an elaborate one. It's not the luxurious cosmetic floor at Le Bon Marché, but that's okay. It is modest, and that is precisely what I love about it. They hold all of the brands so your beauty expert isn't focused on only pushing one cosmetic line that she/he represents. Within 15 minutes during my first visit I met Florence, and now she helps me with my beauty routine.
My reasons for sharing this information with you are twofold: first and foremost, the prices. French brands are indeed cheaper in France! And secondly, what woman doesn't love hearing about a solid beauty regimen? So here we go…
I now start my mornings with Darphin's Aromatic Cleansing balm. This product is ideal for dehydrated skin like mine. The texture is just divine! The price in Canada is approximately 40% higher than it is in France.
Afterwards I spray my whole face with Avène Thermal Spring Water to soothe the skin. This spray is approximately 50% more expensive in Canada than in France.
Then I moisturize my eyes with Payot Hydra 24+ Régard Glaçon in the mornings, and Filorga Eyes-Absolute in the evenings before bed. Both are wonderful and both, again, are significantly less expensive in France.
Now, on to the step I look forward to the most: lathering the silky, smooth Sisley's Black Rose Skin Infusion on my entire face and neck. Talk about face cream Heaven! This product costs approximately 35% less in France.
There are certain products I cannot go without, and the latest is LOTION D'ÉCLAT – a radiance lotion. Once your morning routine is complete and your makeup is applied, from afar gently spray the radiance lotion on your face.
This lotion is a beauty elixir inspired by the authentic formula of the Queen of Hungary's water. Drawing its antioxidant action from a pure extract of rosemary from the King's Vegetable Garden of Versailles, it protects the skin and will be your ally for a radiant complexion.
LOTION D'ÉCLAT is only sold at Pharmacie Monge, so it's a good thing they have three locations in Paris! Click on the link to see where they are.
In the evenings, right before my Sisley application, I gently tap my entire face with a hydrating serum – Payot's Élixir d'Eau Hydrating Thirst-Quenching Serum.
Ta-da! And there you have it, my daily beauty regimen.
Two other French products that I have also fallen in love with are René Furterer's Karité Hydra Hydrating Shine Mask, which helps with my hair's dry ends, and LEBON Cap Ferrat Mood Toothpaste, an eco-friendly toothpaste that's the freshest I've ever tried. The 75-ml container is now my official travel toothpaste!
Other must-haves from Paris are a candle from my most beloved shop, Astier de Villatte, and I usually like to pick up something from Sézane.
Sézane is one of those brands you wish would stay small. It's a treat to enjoy a product that doesn't scream a certain brand. The understated elegant Sézane will soon grow and become a little trendier, than the hidden gem it once was. My most recent purchase was a small wallet. This time I'm contemplating a bag. After all… I'll need another bag to carry all my new skincare goodies! Ha!