Abu Dhabi and the Seychelles
Wednesday March 11, 2015
We are back home in Toronto now, missing our lazy afternoons lying under palm trees watching them sway back and forth in a beautiful warm breeze, all while sipping tasty coconut concoctions…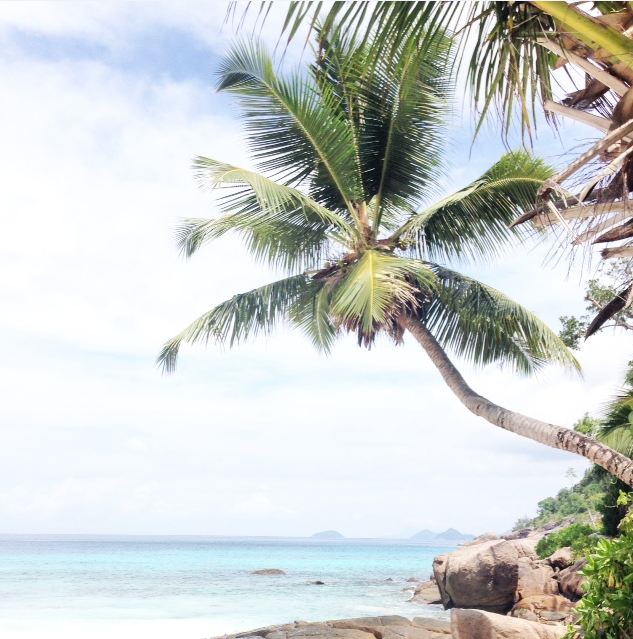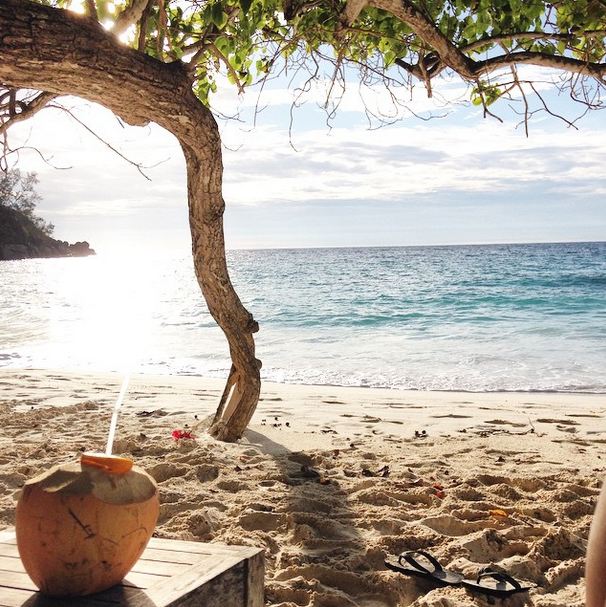 I am enduring some pretty nasty jetlag (not complaining!) due to a whirlwind trip with a topnotch airline and gorgeous hotels – poor me. We also happened to land on the eve of daylight savings so now I'm off 10 hours, instead of 9. Oh goodie!
By "whirlwind" I am referring to four flights, equalling 36 hours in the air and 12 in airports. When investing this much time into flying you are crossing your fingers for a pretty positive experience.
Etihad Airways took us to Abu Dhabi, the Seychelles, Abu Dhabi, and then home without a glitch. All four planes were fairly new, and inside them I found fluffy pillows and soft blankets that I actually felt comfortable using, along with decently-sized seats.
On Etihad I was fortunate enough to experience both economy and business class. My husband and I were upgraded to business on our way home. Hearing those precious words from the check-in staff was a moment of pure ecstasy! Fourteen and a half hours in my own bed with a duvet cover just as nice as the ones I have at home – ahhhhh! Obviously business was perfection, but I have to commend them on their economy class too, as it is the best economy I have sat in for quite some time.
Abu Dhabi was a pleasant surprise. After visiting Dubai a couple of years ago and not falling in love with the city, I was skeptical. But I felt more heart and soul in Abu Dhabi. We enjoyed our time there very much. CNN has included Abu Dhabi in their top ten destinations to visit in 2015, and I couldn't agree more.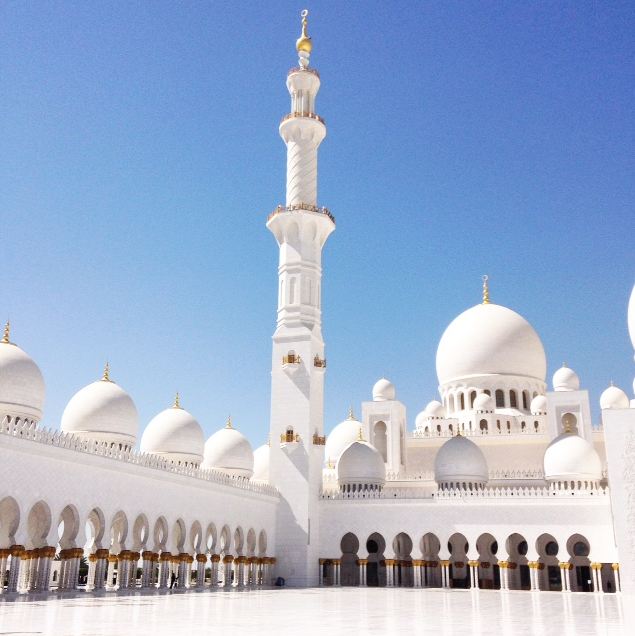 My favourite place was the Sheikh Zayed Grand Mosque. The architecture is mind-blowing. The marble facade, carvings and chandeliers make it a fantastic place to visit!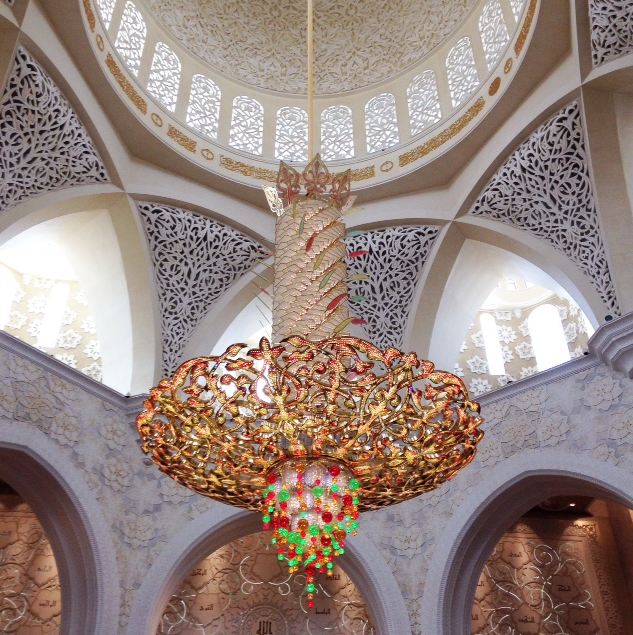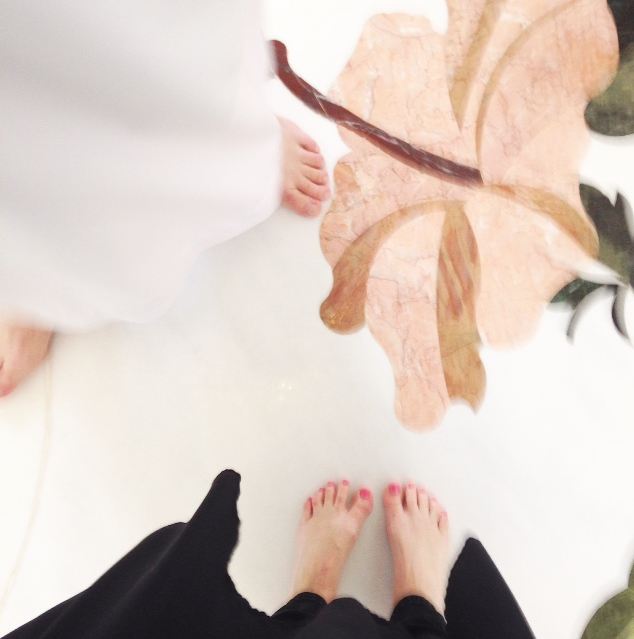 In Abu Dhabi, we stayed at the St. Regis Hotel Nation Towers. After having seen all of their photos online, I was already excited about the St. Regis, but I really had no clue of what finery awaited. Every single inch of this hotel is luxurious. There were no corners cut – not-a-one.
The room was spectacular, and it came with outstanding views!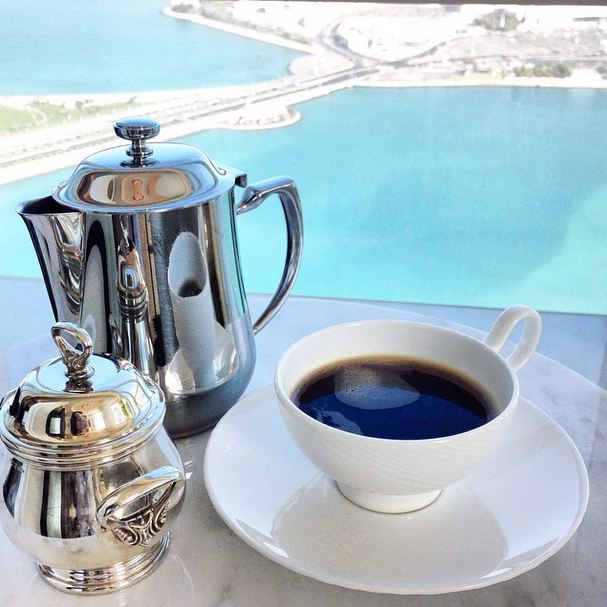 Our time there was beyond exceptional, especially since we ended up in a corner suite with a gorgeous tub I wouldn't stop raving about.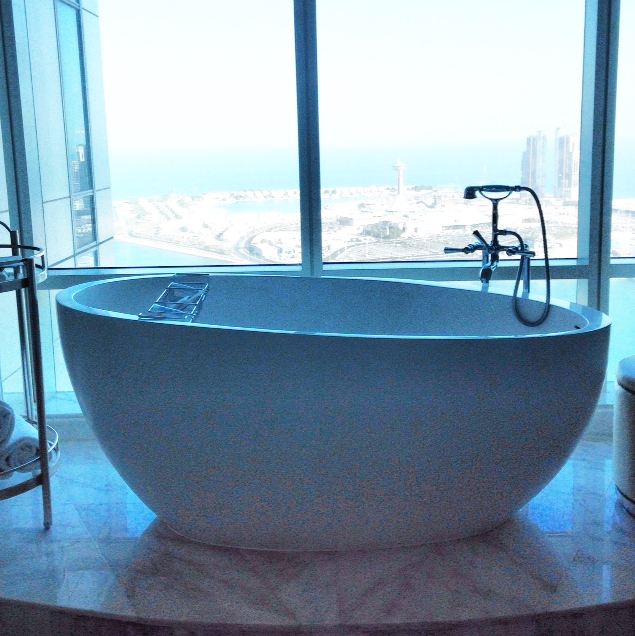 Next stop was the Four Seasons Seychelles. Our villa 117, aka 54 steps to Heaven, is situated on stilts so high you're amazed it's only 54 steps up. This was our home for an unforgettable six glorious days.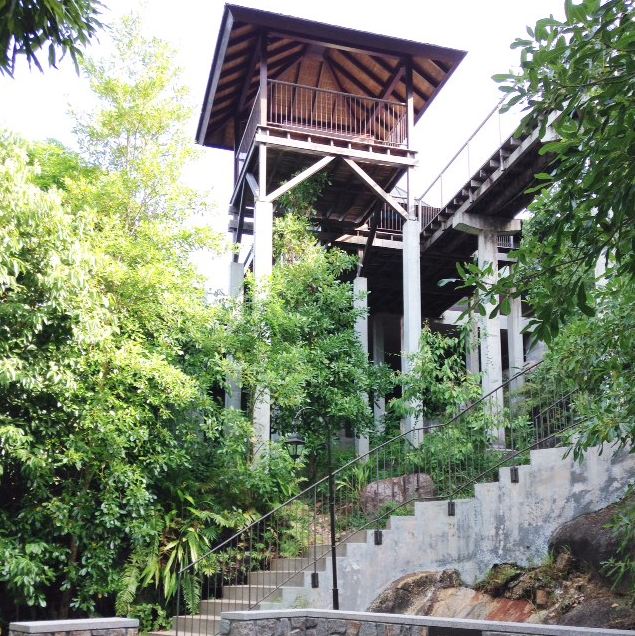 Our time was filled with panoramic ocean views, dipping in our own infinity pool and deciding on which restaurant we should dine in and whether it was a beach day or a pool day. I swear, on our last day it took ten men to pull me away.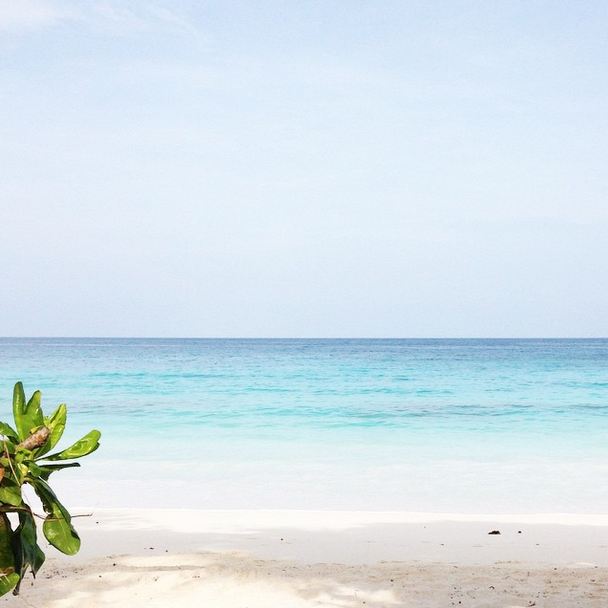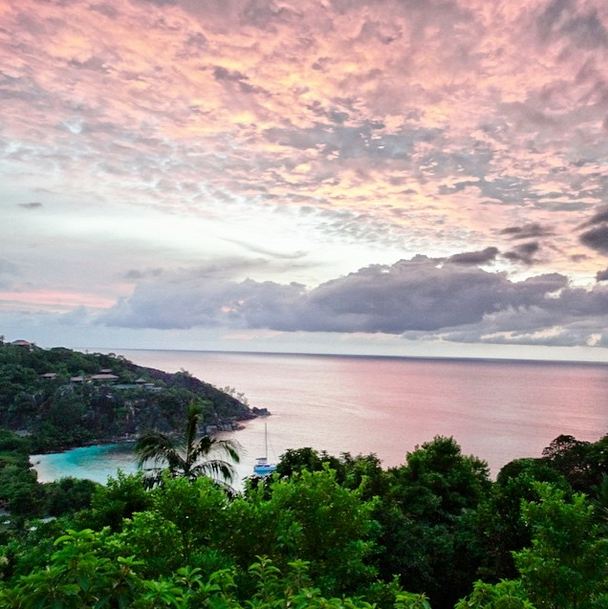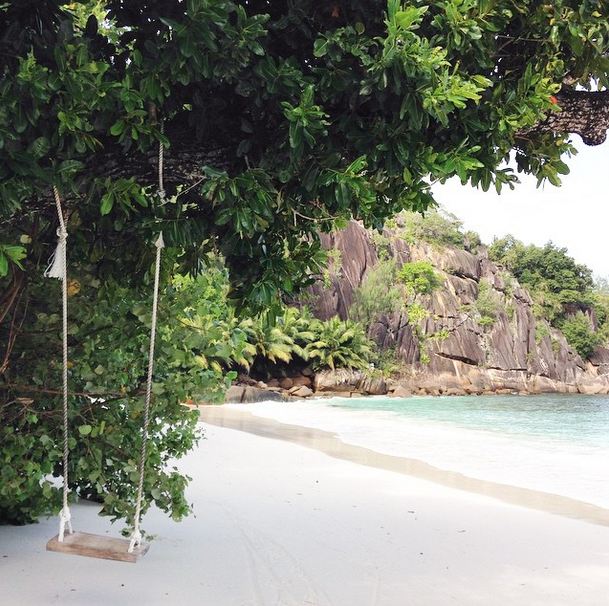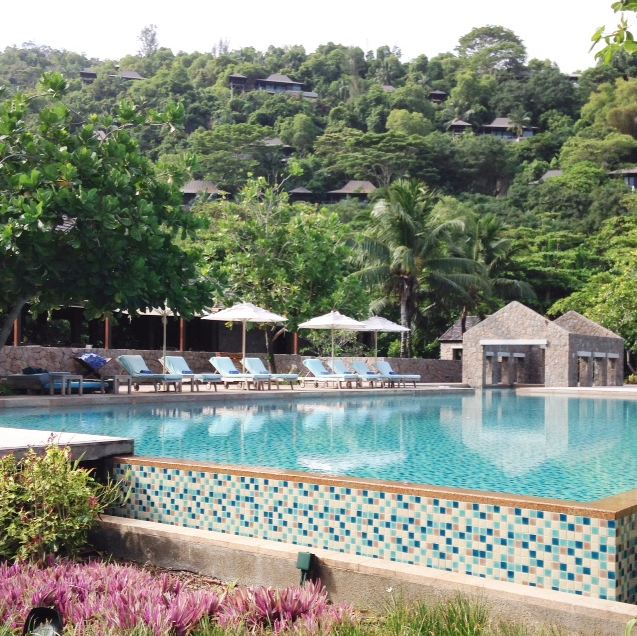 There is so much more to say about both of these incredible hotels and I will do so in my upcoming website, My Beautiful Hotels.
Thank you Etihad Airways once again for your beautiful airplanes and outstanding customer service!