48 hours in Paris
Tuesday July 24, 2012
I landed at Charles de Gaulle early in the morning. With carry-on luggage only, I was out the door within minutes. After becoming extremely annoyed with the massive trunk of inadequate shoes and mess of clothing I was lugging around on my last trip I had finally had enough! "That's it," I said to myself. "I must take packing more seriously!" So now I do. I have conquered a 10-day holiday with a carry-on only.
I quickly made my way to the taxi stand; "Hôtel Plaza Athénée, 25 Avenue Montaigne s'il vous plaît," I said to the driver. 'Plaza Athénée!' I repeated in my head in a high-pitched scream. My Beautiful Paris was invited to stay for one night.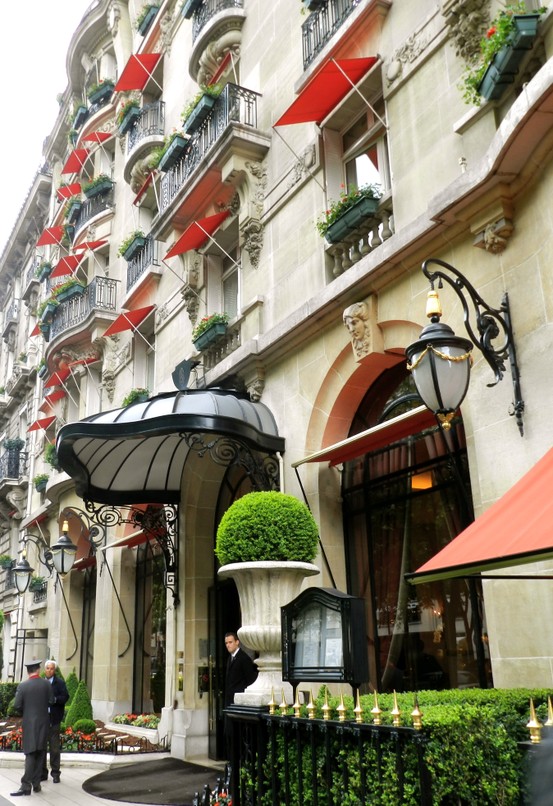 With the beautiful red geraniums and signature red awnings slowly coming into view, I can assure you my increasing smile and wide-opened eyes said it all. The room was beyond anything I had imagined and was top-drawer in each possible way. Every aspect was divine. It was difficult to leave it! Nevertheless my jam packed agenda was calling me.
After quickly consuming a croissant and café au lait, I headed to Musée Gustave-Moreau. I had heard that the most beautiful staircase sits in this little museum and I desperately wanted to see it. After entering I quickly realized it wasn't just about the staircase – the art and Monsieur Moreau's living quarters were just as fascinating! Two hours later I tore myself away.
As I have mentioned many times before, my most cherished shop in Paris is Astier de Villatte on my favourite shopping street, Rue Saint-Honoré. It holds the most wonderful handmade pottery I have ever seen. Their simplicity is what makes them so desirable. Every time I'm in Paris I add to my collection, Alexandre. This time I added four ladybug bowls.
There is never a trip to Paris when I don't make my way to Notre Dame for a traditional lighting of a candle and prayers for my family and friends. If you have never been to Paris, Notre Dame should be on the very top of your list.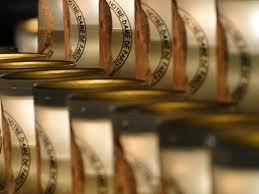 Moving along as the day was swiftly passing by and feeling grateful for the extremely efficient Metro system or all of this running around wouldn't have been possible, I was able to quickly dash into the Modigliani exhibition at the Pinacothèque in Place de la Madeleine. Being an admirer of his work I was completely engrossed. I believe the portrait of Jeanne Hébuterne was starting to feel uncomfortable with me glaring at it with such intensity! The exhibition is on until September 9, 2012.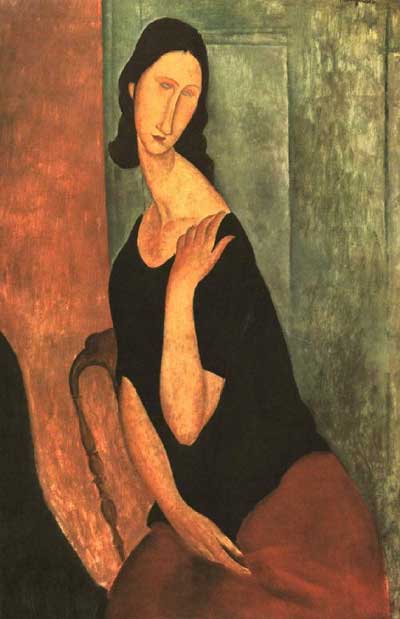 On the way back to Hôtel Plaza Athénée, my temporary life of luxury, I slipped into a pâtisserie, Nicolas, and also a marché for the evening's staples. The plan was a night on the town with some friends; however, after seeing my room plans quickly changed: I was entertaining.
Afterwards, despite my fatigue, I fought so very hard to stay awake and enjoy every possible minute of this remarkable place. Hôtel Plaza Athénée – I will never ever forget you!
The following day I had to move on. It was not such a horrible thing. I was checking in to the very desirable L'Hotel – the previous home of Oscar Wilde! He died in this hotel and as I entered I couldn't help but remember one of his famous last quotes: "My wallpaper and I are fighting a duel to the death. One or other of us has got to go".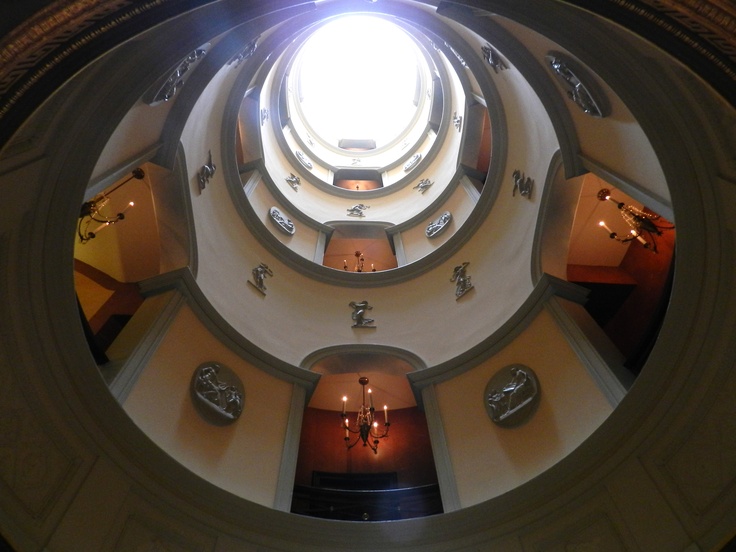 From the moment I was greeted by the purple velvet suited staff, in honor of Mr. Wilde no doubt, I was hooked. The hotel oozes charm and offers an incredibly calming ambiance. My room was full of character and, for lack of a better word, adorable. The lovely scent of their Green & Spring beauty products sealed the deal – another winner!
L'Hotel is located on a quiet, pretty street only steps away from Boulevard Saint-Germain, and one of my favourite lunch spots, Les Deux Magots.
The afternoon's agenda included a tour with a company called Private Tours Paris. They were taking me on a four-hour tour called Paris Unexplored. Having been to Paris so many times, I wanted to learn something new – which was exactly what I got. Angelo and I got on the minute we met and had great fun driving around the city as I was being educated on the secrets of Paris.
The evening consisted of aperitifs with friends in L'Hotel's intimate lounge and dinner in the lavish dining room. "Please don't hate me for ordering well-done Pigeon," I begged my Parisian friends. I cannot possibly eat it raw! Every dish was a work of edible art and the precious mini-desserts topped it off.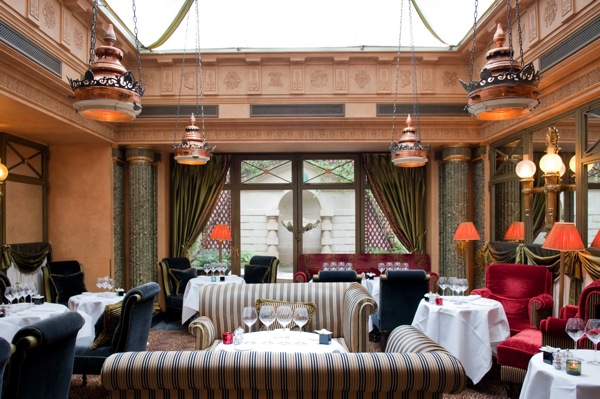 As another perfect day was coming to an end, my eyes were starting to become heavy and I looked forward to retiring to my dreamy little room. It was now pouring with rain and with my windows wide open I took great pleasure in the sounds of the city as I lay there, reflecting on an amazing 48 hours in Paris.